Prayers
Prayer is the practice of the presence of God. It is the place where pride is abandoned, hope is lifted, and supplication is made. Prayer is the place of admitting our need, of adopting humility, and claiming dependence upon God. Prayer is the needful practice of the Christian. Prayer is the exercise of faith and hope. Prayer is the privilege of touching the heart of the Father through His Son, Jesus Christ our Lord.

Draw near to God and He will draw near to you. James 4:8

Be anxious for nothing, but in everything by prayer and supplication with thanksgiving let your requests be made known to God. And the peace of God, which surpasses all comprehension, shall guard your hearts and your minds in Christ Jesus. Phil. 4:6-7

Father, in Your mercy, hear our prayers.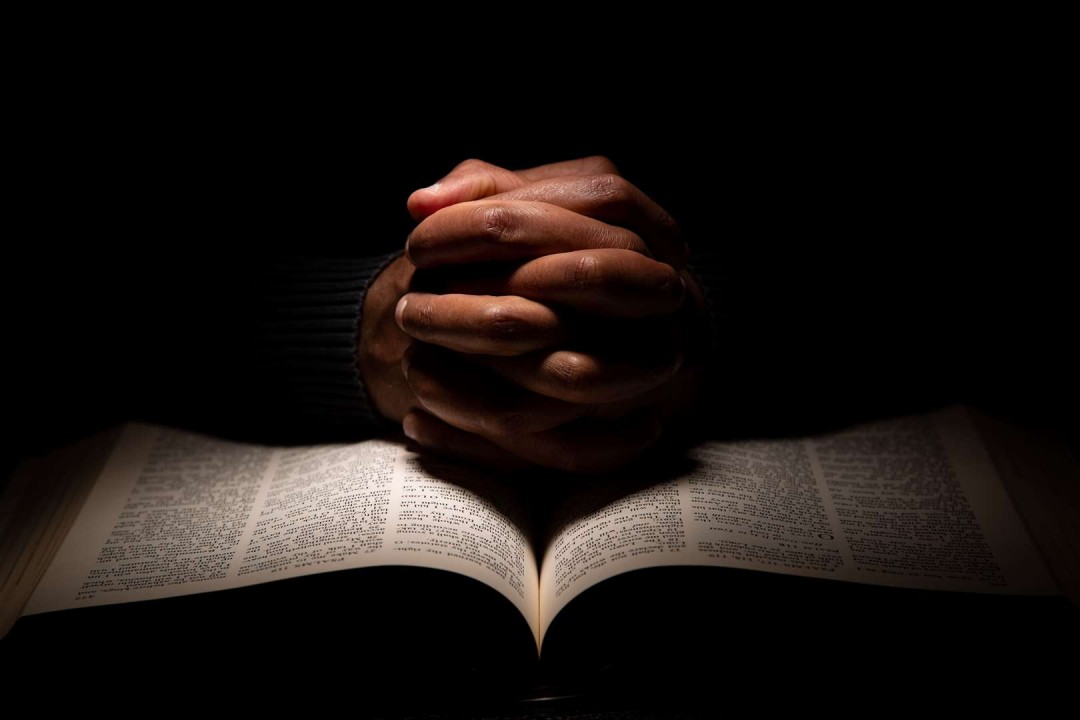 ---
Daily Devotional
PRAYERS OF FAITH
PRAYERS OF FAITH
Just as the cloth of Israel's children did not ruin in the wilderness during their 40 years journey in the wilderness, our cloth will never expose our nakedness in Jesus name. Amen. Our foundation and pillar will not fail. Amen.
The hedge that surrounds us will not be broken. Amen. In our sleeping and waking, going out and coming in, the Lord Almighty will command the Protection Hand and wind of favour to rise from all corners of the world and locate us for good. Amen. By His grace we will dig and always find enough water. Amen. We will plant and reap plenty abundantly. Amen. Doors of opportunities are our double portions in Jesus name. Amen. God's presence shall continue to be upon us, in Jesus name. Amen.
PRAYER OF THANKS & VICTORY
Thank You Lord for filling our hearts with Your Holy Spirit and inflaming it with the Gospel Joy. May we always find joy in seeking to please You just as You Found Joy in Seeking to please Your Father in Heaven. Please do not allow the evil one and the enemy to confuse us. Let Your joy continue to dwell with us to strengthen us, for Yor joy us our strength, in the Mighty name of our Lord Jesus Christ I pray. Amen.
VENGEANCE BELONGS TO GOD. PRAY
"If your enemy is hungry, give him food; if he is thirsty, give him something to drink; by doing this you will heap burning coals upon his head" (Rm 12:20). God is perfectly Just (1 Cor 1:30). We reap directly or indirectly what we sow. Therefore let's do our part and leave the punishment in the hands of God who will allow the evil one to reap precisely what he or she sowed, for vengeance belongs to the Lord, on our behalf. Amen.
Prayer:

"Lord, Your Word brings Joy, Victory, and Freedom to Your children. May we always be loyal to You and Your Word so that we may share in Your Crown of Victory forever, for our testimonies to Your glory, in the Mighty name of our Lord Jesus Christ I pray. Amen."
BLESSINGS WITH PROSPERITY PRAYERS
As the dew of heaven rests upon the earth, and the rain comes down from heaven to give food to the eater, and there is also increase, so will GOD cause increase to locate us on every side. Amen. May we never experience lack and disgrace all the days of our lives. Amen. May we find Divine Power to make extreme wealth. Amen. May we continually find favour where people go to struggle. Amen. May GOD continually anoint our heads and cause our cup to overflow with great wonders. Amen. Surely, God's goodness and mercies will continue to be our double portions, and move us to our wealthy place. Amen. God's mercies will cause men and women of repute to locate us all the days of our lives as we continually to dwell in the secret place of the Most High God forever. Amen. We are blessed for God's glory. Amen.
WE ALL NEED PRAYERS
For sure, we ALL need prayers. Hence, we are asked to pray without seazing. Faithful Prayer is the Key to victories. No wonder that the disciples of our Lord Jesus Christ, out of all things, only chose to asked Him to teach them how to pray, and He did. We are encouraged to ALWAYS Pray.
Receive the Word
Subscribe to receive our messages