Prayers
Prayer is the practice of the presence of God. It is the place where pride is abandoned, hope is lifted, and supplication is made. Prayer is the place of admitting our need, of adopting humility, and claiming dependence upon God. Prayer is the needful practice of the Christian. Prayer is the exercise of faith and hope. Prayer is the privilege of touching the heart of the Father through His Son, Jesus Christ our Lord.

Draw near to God and He will draw near to you. James 4:8

Be anxious for nothing, but in everything by prayer and supplication with thanksgiving let your requests be made known to God. And the peace of God, which surpasses all comprehension, shall guard your hearts and your minds in Christ Jesus. Phil. 4:6-7

Father, in Your mercy, hear our prayers.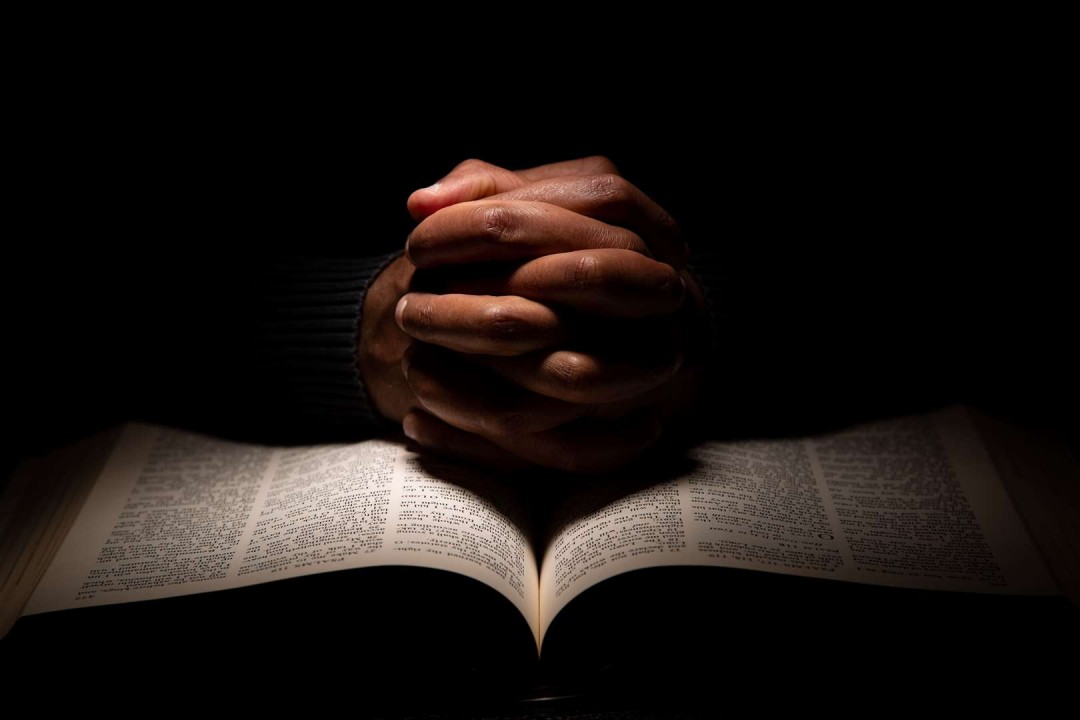 ---
Daily Devotional
RESTORATION PRAYERS
"And I will restore to you the years that the locust hath eaten, the cankerworm, and the caterpiller, and the palmerworm, My great army which I sent among you.
And ye shall know that I am in the midst of Israel, and that I am the LORD your God, and none else: and My people shall never be ashamed" (Joel 2:25 & 27).
I pray with you, the God that brought you to this day will see you through the remaining days of the year, in Jesus name. Amen.
I pray with you that the grace of God shall continue to speak for you in all areas of your life, in Jesus name. Amen. I pray God's mercy, favour and breakthrough locate you wherever you are, and may God always respond to your prayers and supplications, in Jesus name. Amen. I pray the Lord restore in great abundance all you have lost from January till now, in Jesus name. Amen. Hold on to God for a total restoration. It is done in the Mighty name of our Lord Jesus Christ. Amen!
LET EVERY EXPECTATION OF THE ENEMY PERISH
"They replied, "Are you from Galilee, too? Look into it, and you will find that a prophet does not come out of Galilee" (John 7:52). The Sanhindrens' believes were totally put to public shame by our Lord's Power and Authority over ALL. Amen. So will our victories and unlimited prosperity put all our ill-wishers to total public shame and disarmament by Fire, in Jesus name. Amen.
DAILY PRAYER
Lord God, my heavenly Father, I pray that You create in me a clean heart and renew a right spirit within me. Grant me divine wisdom with which to make the right decisions and discretions. Let godliness and contentment rule my heart today. Please remove envy, bitterness and false imitations from me. Grant me patience, hope and courage that enables me to wait for fulfilment of Your blessings. Let my heart overflow with Your good deeds, and my mouth with songs of joy, peace and happiness each day, in the Mighty name of our Lord Jesus Christ I pray. Amen.

PRAYERS OF VICTORIOUS THANKS
Thank You Lord for filling our hearts with Your Holy Spirit and inflaming it with the Gospel of Joy. May we always find joy in seeking to please You just as You Found Joy in seeking to please Your Father in Heaven. Amen. Please do not allow the enemy to interfere with us in any form or shape. Amen. Let Your joy continue to dwell with us to strengthen us, for Your joy is our strength, in the Mighty name of our Lord Jesus Christ I pray. Amen.
PRAYER OF VICTORY
In Jesus Christ Mighty name, we break every stronghold through the power of Your word, and embrace your truth that sets us free. Amen. Fill us with Your peace and joy, and continue to direct our steps. Amen. Establish us in every good work. Perfect whatever concerns us. Let Your divine favour fall heavily upon our lives, and let the lines always fall onto us in pleasant places. Amen. Continue to touch our lives and heal us from every troubling issues. In the Mighty name of our Lord Jesus Christ I pray. Amen.
DELIVERANCE PRAYERS
My Father my Fighter, let every evil voice be permanently silenced by Fire, in Jesus Christ Mighty name. Amen.
Let any fighting my progress be publicly disgraced, shamed, and silenced forever in Jesus name. Amen.
Any that says it's over their expired body that I shall live and "become somenody," let their own evil word come upon their own heads, for I will continue to live and declear the glorious works of the Lord in the land of the living, in the Mighty name of our Lord Jesus Christ. Amen. This I pray for self and loved ones, in Jesus name. Amen.
Receive the Word
Subscribe to receive our messages