Who We Are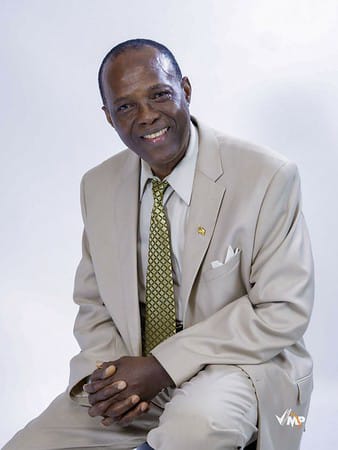 Christ the King is basically Evangelist Ministries that take the Word of God to the world, without fear or favor, to reach all. The Evangelism Department does both home, Street, and International Evangelism. Home Ministry Department does the weekly Prayer Line. Hope you can join us. Please visit the Events Page for The Prayer Line Information. Our Social Media, and Book Departments also carry the Word. Please feel free to follow us on the Social Media. We appreciate.

Reverend George is the Senior Pastor of Christ the King Ministries, Int'l., Inc. He bravely teaches the Word of God with out favor. He has a Masters Degree in Counseling and is also a Spiritual Counselor. The Reverend is an author of Best Seller Books which include, but not limited to the following:

POWER OF THE WORD;
PROSPERITY IS YOURS, SPEAK IT & CLAIM IT;
THE FAITH THAT MOVES MOUNTAINS;
POWER TO CONTROL AND DESTROY ANGER BEFORE IT DESTROYS US;
THE MARRIAGE COUNSELING.
Please feel free to Contact the Reverend, and also to Follow us on Facebook, Instagram, Twitter, etc.

Remain blessed. Amen.